Trillium and Maple Woods now operating as Canadian Handywoman
I'm Tammy,
the helping hands of Canadian Handywoman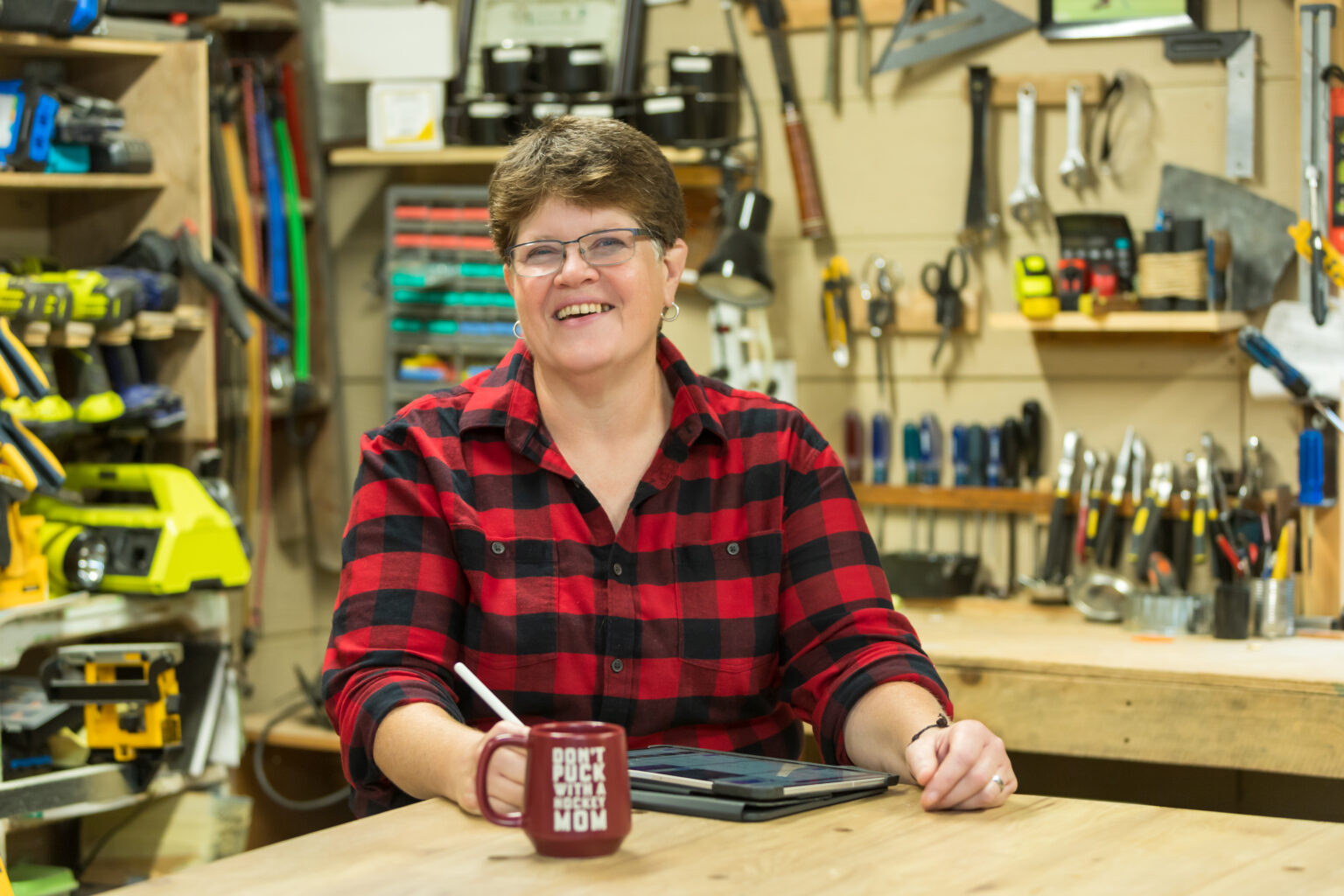 From a young age, I have enjoyed working with my hands, fixing and creating things, and I bring that genuine pleasure to your home or cottage project.  Whether it's maintenance or a small building project, I have the skills and experience to help get your To-Do List done – reliably and economically, with thoroughness and integrity.
I am based in North Frontenac in eastern Ontario, where I moved in 2019 to escape the big city.  Here my wife Mary and I embraced the rural lifestyle, and I began a business of my own.  Applying both the problem-solving skills of my previous career as a Provincial Investigator and my love of handcrafts I opened "Trillium and Maple Woods Handywoman Services", offering a full array of maintenance and repair services.  My job keeps me happily occupied, fixing things, working with my hands, being outdoors, and helping people.
Helping others and community-building are very important to me.  Since starting my handywoman service, I found that many of my clients were women who never had the opportunity to try these things themselves – and they were eager to learn what I was doing!  This led me, early in 2022, to rebrand my business to "Canadian Handywoman", and I added mentorship to my services.  It thrills me to empower new Canadian Handywomen!
So, if you're looking to learn new manual skills, or if you want that To-Do List taken care of, I'm here to lend a hand.  I look forward to meting you!
PERFORMED BY A HANDYWOMAN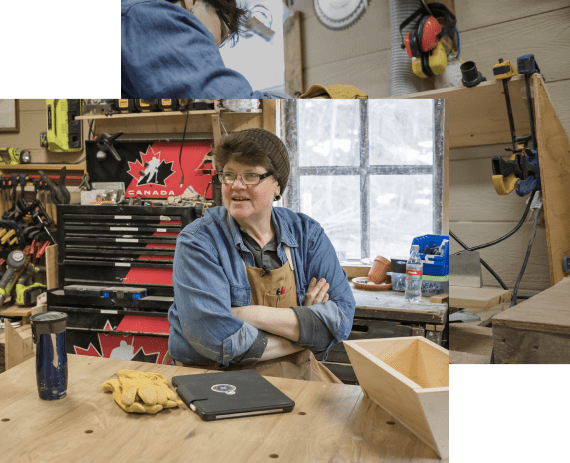 For jobs that don't need a contractor but are otherwise too complicated or time-consuming. 
Fully Insured. My  promise  is  to always return your call!  
Contact Tammy at Canadian Handywoman, formally Trillium and Maple Woods for details, prices and availability: [email protected] or call 905-404-5056
Hourly , Daily or Weekly rates available.