I'm Tammy,
the helping hands of Canadian Handywoman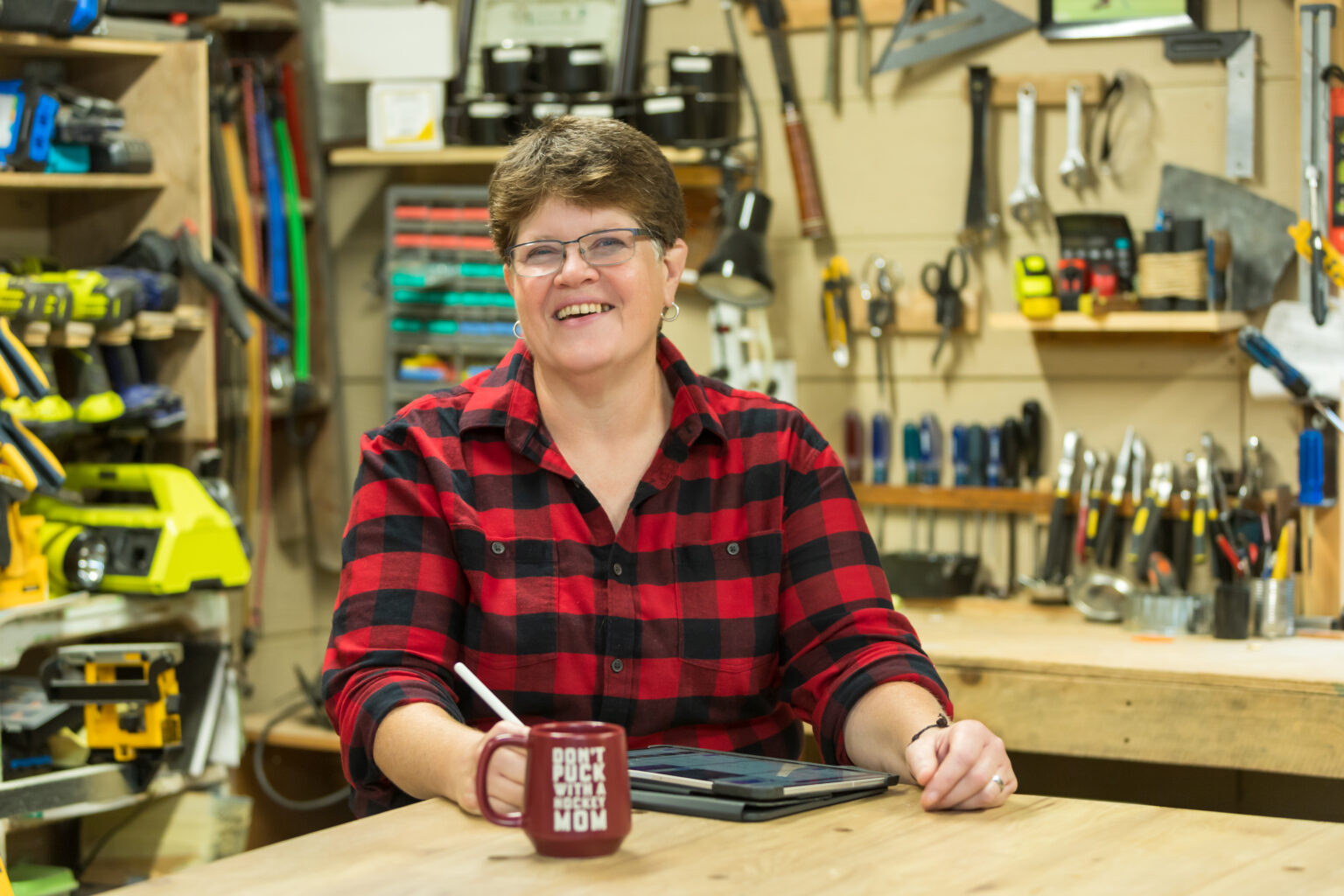 From a young age, I have enjoyed working with my hands, fixing and creating things, and I bring that genuine pleasure to your home or cottage project.  Whether it's maintenance or a small building project, I have the skills and experience to help get your To-Do List done – reliably and economically, with thoroughness and integrity.
I am based in North Frontenac in eastern Ontario, where I moved in 2019 to escape the big city.  Here my wife Mary and I embraced the rural lifestyle, and I began a business of my own.  Applying both the problem-solving skills of my previous career as a Provincial Investigator and my love of handcrafts I opened "Trillium and Maple Woods Handywoman Services", offering a full array of maintenance and repair services.  My job keeps me happily occupied, fixing things, working with my hands, being outdoors, and helping people.
Helping others and community-building are very important to me.  Since starting my handywoman service, I found that many of my clients were women who never had the opportunity to try these things themselves – and they were eager to learn what I was doing!  This led me, early in 2022, to rebrand my business to "Canadian Handywoman", and I added mentorship to my services.  It thrills me to empower new Canadian Handywomen!
So, if you're looking to learn new manual skills, or if you want that To-Do List taken care of, I'm here to lend a hand.  I look forward to meting you!
Let Tammy speak at your event to inspire and motivate your audience. She is a trailblazer who has overcome challenges and obstacle to create a space where she is living her true and authentic self.
A former Provincial Investigator, Weight Watchers Coach, and waitress, Tammy has always been the person to help you out and fix things. She demonstrated her passion for working with tools and building things at an early age by being the first female student in middle school to win the City of North York's 'Shop Award'. Most recently she has been putting her skills to good use renovating and repairing her 80-year old home, workshop, and out-buildings.
Now in her fourth year of operation, Tammy is expanding her business by creating workshops. In addition to providing her handywoman services, she now offers an opportunity for you to be your own handy-person. Her goal is to build your confidence and independence through exploring how to identify and use common hand tools and power tools, as well as how to confidently accomplish everyday home maintenance tasks and repairs.
As a young child, Tammy grew up in the inner-city of Toronto having to be resourceful and independent to survive. She lived with her single mom who taught Tammy a very strong work ethic. This is where Tammy really began to develop her understanding of being her own handywoman. She is a mom of 3 wonderful young adults, 2 of which are twins and her third is neurodivergent. Tammy's struggles have shaped her into being a natural leader and she loves to share her stories that are sure to inspire and move you to becoming your own independent, resourceful, and authentic women you are capable of being.
Feedback from recent speaking event:
Hello Tammy, 
Your talk yesterday evening was incredible – full of humour, sincerity and heart. I could tell the audience was engaged, appreciated your openness, and left inspired by your experiences, achievements and journey.   
Thank you so much for sharing your story with us. We hope you continue to take on speaking engagements!  
Jenny
Jenny Pust, MI (she/her), Information Services Librarian, Belleville Public Library & John M. Parrott Art Gallery
PERFORMED BY A HANDYWOMAN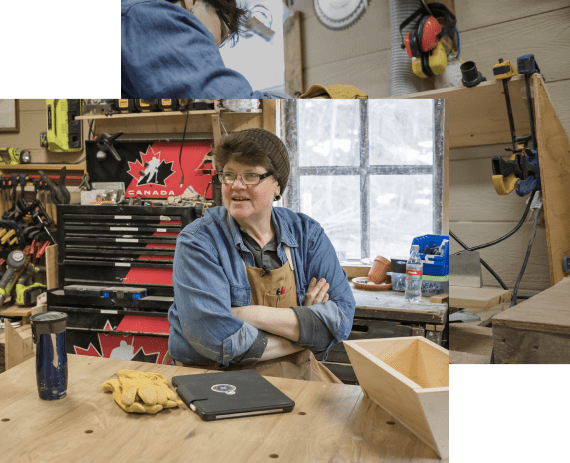 For jobs that don't need a contractor but are otherwise too complicated or time-consuming. 
Fully Insured. My  promise  is  to always return your call!  
Contact Tammy at Canadian Handywoman, formally Trillium and Maple Woods for details, prices and availability: [email protected] or call 905-404-5056
Hourly , Daily or Weekly rates available.