Trillium and Maple Woods now operating as Canadian Handywoman
I'm Tammy. Your local Handywoman.
When there's a job to get done that doesn't require a contractor – I'm the right person for that job.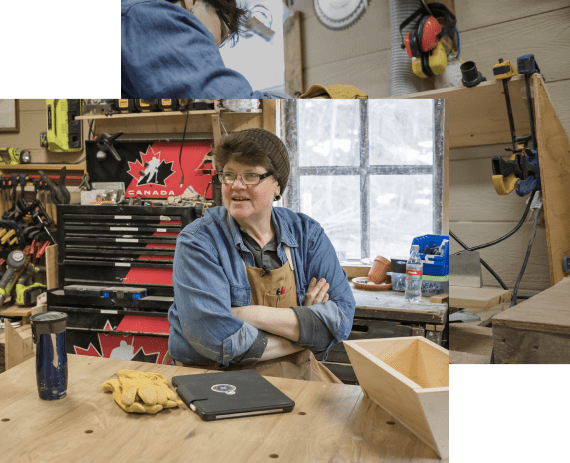 I specialize in home and cottage watch, property checks, 4-season service, yard & garden care, repairs & maintenance, but most importantly - peace of mind! Together, we will develop a package to suit your needs and incorporate as much or as little as you need to ease your mind for your home, cottage, or business in North Frontenac and surrounding areas.
If you need your cottage or home checked-on while you can't be there, we offer flexible property check packages to suit your needs. We are dependable, reliable, and you will receive electronic, detailed reports. We offer peace of mind when you're away from your home or cottage. Remember, we are fully insured and bondable. Serving North Frontenac and surrounding areas.
I can make sure a relative is safe.
Most insurance policies require the premises to be checked on a regular basis.
Whether you're away for a few weeks or the whole season, I can keep an eye on your place. 
As a former Provincial Investigator, I have the credentials to put your mind at ease. 
I am bondable. 
Together we will create a customized visit report.
You receive a same-day written report of the findings with picture support.
Have your property inspected to ensure no natural, human, or animal interference has taken place. 
By detecting issues early, you can mitigate extensive repair or replacement costs. 
Verify that the grounds, laneways, and shorelines are accessible and unobstructed.
Let me give you peace of mind!
Home or Cottage New-Owner Orientation
You've bought your dream cottage or rural home and think to yourself 'now what…I've never even heard of a sump-pit before?!?'. Relax, I can help! Together we will navigate the ins and outs of why and how things work around your place. I will patiently walk you through the often confusing and overwhelming principals of home maintenance. Let's work together so you not only understand but you'll be able to take care of and really enjoy that new to you property.
There is a dramatic learning curve and I've been there. I moved from the GTA where the utilities were invisible and municipal services were easy to access and abundant. I know all too well it is not easy to navigate the overwhelm of it all, and I've not only experienced it, but I've also embraced it. I now own and operate a professional handywoman service. Let me help you! I can introduce you to your new rural home or cottage and show you where things are and how they work. Let me walk you through a Home Maintenance Orientation.
Book a time for your New-Owner Orientation!
Septic
Wells and Water
Plumbing Fireplaces
Heating & Cooling
Electrical Appliances
Roofing Insulation
Foundation
Wall systems
Municipal services
Wildlife
Click here to download my New-Owner Orientation Flyer
Cottage Turnover Services
Do you rent your cottage and need help getting it ready in between clients? 
I can help! I can do as much or as little as you need. Let's work together to create a package based on your requirements. 
Remember, I am fully insured, flexible and will provide written and photographic reports.
Let me help you make renting your cottage as easy as possible for you. 
Spring clean-up, fall tidy, weekly yard work or building a raised garden bed, we can set something up. 
I maintain a full range of gas and battery-operated equipment.
Mowing grass
Weed whacking
Leaf blowing
Clearing debris
Limbing fallen trees
Handywoman
Maintenance & Repairs
Minor Repairs: Have you gone as far as your knowledge or tools will take you on a project? Whether it's a light fixture, a hole in the wall, or a broken doorknob, I have you covered. 
Painting: Interior or exterior painting – call or email for a quote today. 
Furniture Assembly: Interior or exterior, I will assemble your boxed furniture, PAX systems, bookcases, microwave stands, desks, tables, wardrobes, plays-sets and so much more professionally assembled.
General Maintenance: Don't risk further damaging your home by letting yearly maintenance fall by the wayside. Schedule a free consultation now!
Organization: Do you have things just laying around?  Not sure where to put everything? I can help! Schedule a consult today. 
Prep Your Home/Cottage for Sale: A fresh coat of paint, new hardware or decluttering can give you that extra edge in selling your property quickly. Call or text Tammy today. 
Extra Set of Hands: Do you want to tackle a project on your own but need an extra set of hands? Or need temporary help around the place? We can work something out together.
Serving North Frontenac, Central Frontenac & Lennox Addington Communities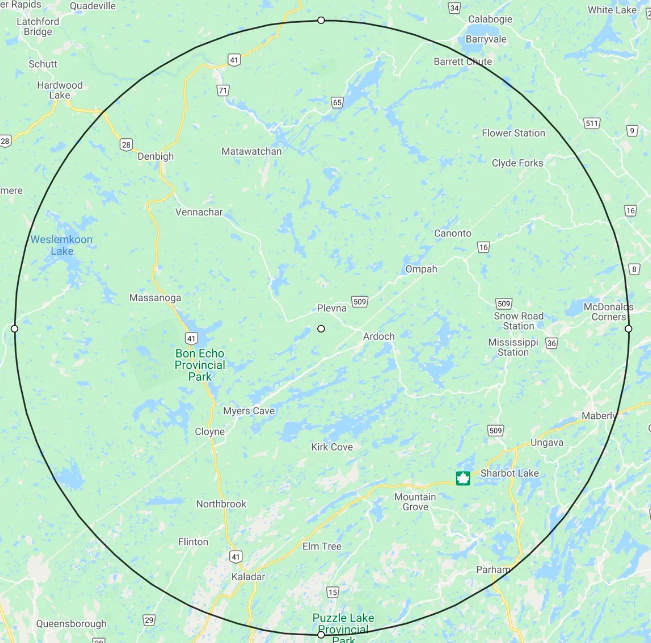 Speaking Engagements
*A Little About Tammy
Let Tammy speak at your event to inspire and motivate your audience. She is a trailblazer who has overcome challenges and obstacle to create a space where she is living her true and authentic self.
A former Provincial Investigator, Weight Watchers Coach, and waitress, Tammy has always been the person to help you out and fix things. She demonstrated her passion for working with tools and building things at an early age by being the first female student in middle school to win the City of North York's 'Shop Award'. Most recently she has been putting her skills to good use renovating and repairing her 80-year old home, workshop, and out-buildings.
Now in her third year of operation, Tammy is expanding her business by creating Canadian Handywoman. In addition to providing her handywoman services, she now offers an opportunity for you to be your own handy-person. Her goal is to build your confidence and independence through exploring how to identify and use common hand tools and power tools, as well as how to confidently accomplish everyday home maintenance tasks and repairs.
As a young child, Tammy grew up in the inner-city of Toronto having to be resourceful and independent to survive. She lived with her single mom who taught Tammy a very strong work ethic. This is where Tammy really began to develop her understanding of being her own handywoman. She is a mom of 3 wonderful young adults, 2 of which are twins and her third is neurodivergent. Tammy's struggles have shaped her into being a natural leader and she loves to share her stories that are sure to inspire and move you to becoming your own independent, resourceful, and authentic women you are capable of being.
PERFORMED BY A HANDYWOMAN
Fully Insured. My  promise  is  to always return your call!  
Contact Tammy at Canadian Handywoman, formally Trillium and Maple Woods for details, prices and availability: [email protected] or call 905-404-5056
Hourly , Daily or Weekly rates available.